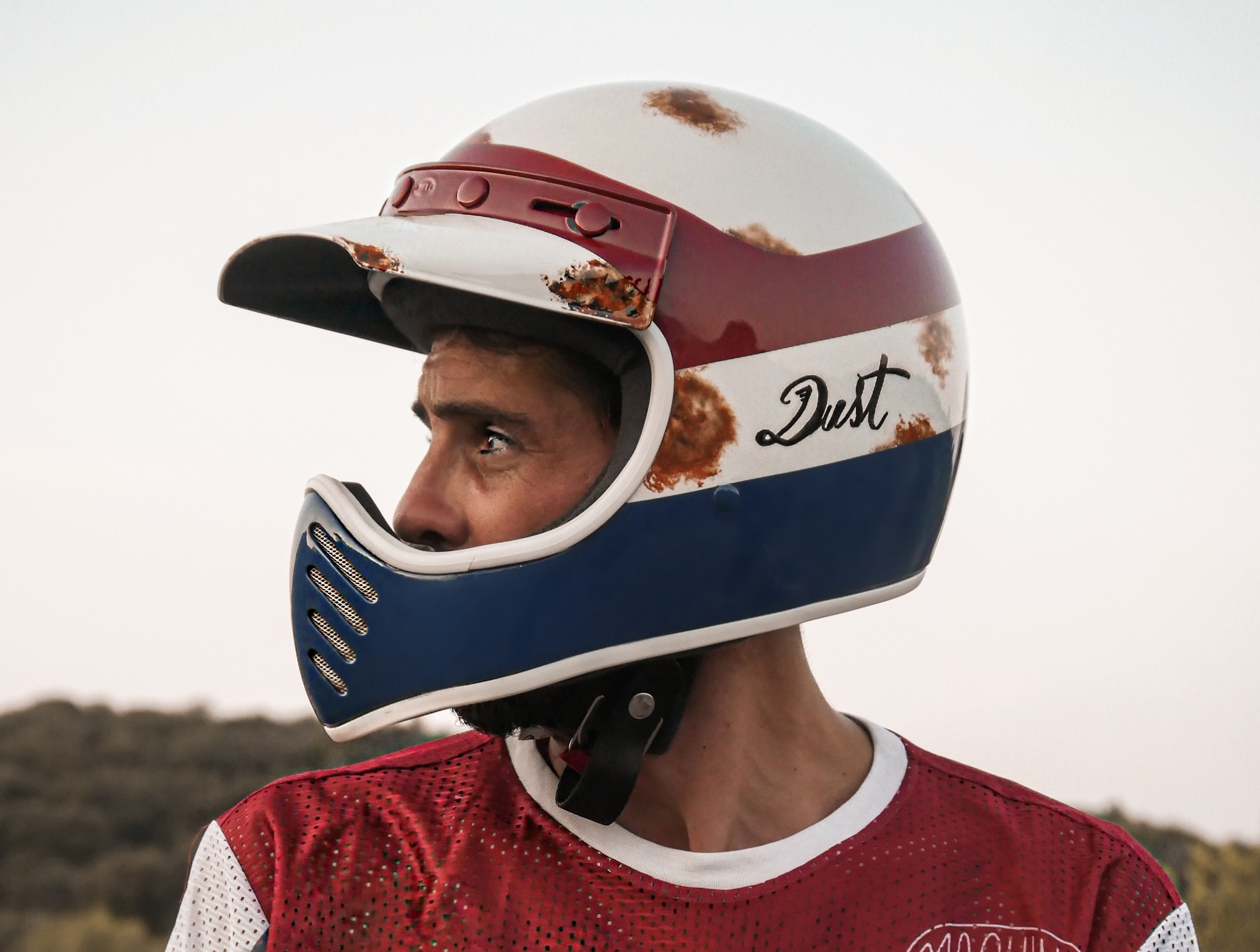 Career
Chris started riding at the age of 8, the competing at 11 and became a member of the French team at 15. 4 times champion of France and 10th place Worldwide, he decided to end his career in 2008 to start the motorcycle show Trial Freestyle.
Coach
Recruited by the FFM in 2013, Chris has been a coach of the France team for two years.
He has since developed on the margins of the initiation of the trial shows and discovery via electric bikes for children and adults with bouncy castle and wooden modules.
For experienced Pilots, he also offers refresher courses.
Electric
The first rider to complete a Backflip on an electric trial bike at Bercy in 2012 with an Electric Motion, Chris also finished 3rd in the E-CUP Trial World Championship in 2018.
He is still involved in the development of new models alongside his loyal friend Philippe Aresten, CEO of Electric Motion.
Belgium
After his experience at the Fed, Chris moved to Belgium alongside Fred Crosset Monster Energy Pilote. "An unforgettable experience alongside this icon Trial Freestyle, a very warm welcome in Belgium and memorable evenings ..! "
Back in the South
Back to the sun in 2017, Chris is always looking for new tricks and choreography ideas. He combines various disciplines such as Breakdance (since 2011)!
In October, he was inspired by famous backflips made by Pastrana and Phil Smage against a tree, and realizes the turn. It then creates a new ramp to propose this figure show that he named "Backloop".
Tricks
He is currently the only Rider in the world to perform various tricks such as the DROP FLIP (backflip in the void, without ramp, flat reception), the Backloop with a 1964 motorcycle and the mini-backflip in electric motorcycle!